Welcome to Registration Central for returning students!
We are so glad that you are enrolling again. As you already know, the enrollment process is quick and easy!
Step 1: Fill out the Enrollment Packet.

Enrollment Packet

This is where you will select the classes you are enrolling in as well as provide us with some important information. If you need assistance filling out the Enrollment Packet, we have instructions for your convenience!
Step 2: Fill out the Returning Student Application only if your contact information (address, phone number, email) has changed.

Returning Student Application
Step 3: Order your books. Once you have been academically approved for your classes please order your books at the Online Bookstore.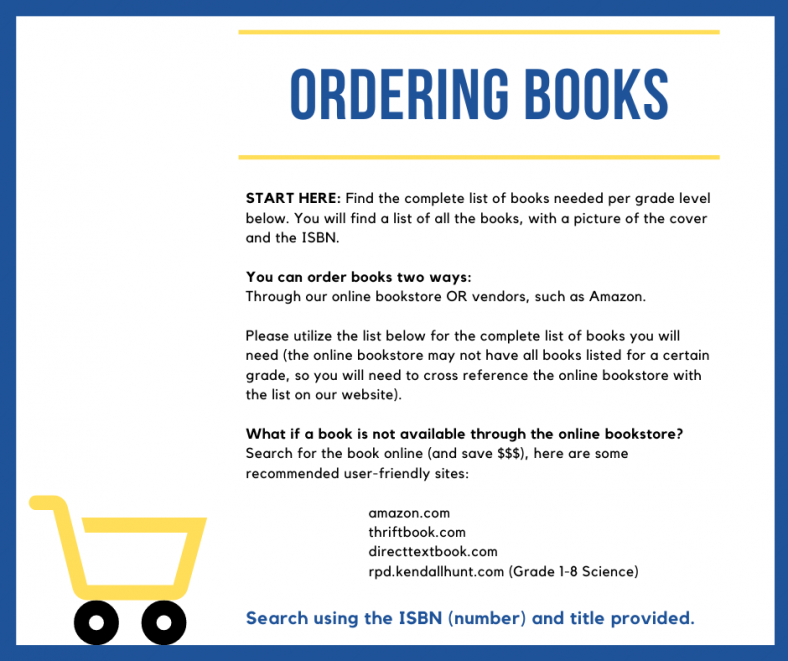 Kindergarten
Grade 1
Grade 2
Grade 3
Grade 4
Grade 5
Grade 6
Grade 7
Grade 8
Jr. High Enrichment
HS Business and Technology
HS English
HS Fine Arts
HS Health and Physical Education
HS History and Social Sciences
HS Mathematics
HS Modern Languages
HS Religion
HS Science
Questions? Contact: enrollgia@andrews.edu or call 269-471-6529