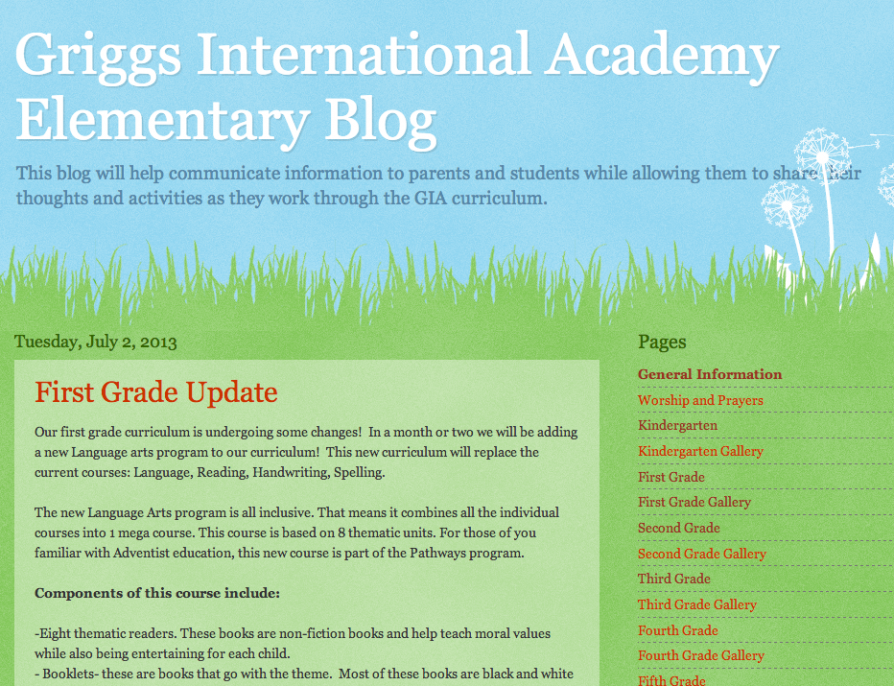 Have questions? Want to share ideas? Join other GIA parents on this communication web blog.

Elementary Academic Support Blog - Find information to augment instructional guides, specific to the GIA course materials for each grade. This includes procedural tips for submitting work and communicating directly with the GIA teacher. You can communicate your practical suggestions and ask questions, making this an interactive community. 
Students and parents can also subscribe to the Griggs K-6 Chapel. Comment and post to share your stories and other inspirations.